Preseem Packages
---
Admin Permission Area
The Preseem Packages page is where administrators are able to sync your Preseem account with Service Packages within Vision.
Learn more about our Integration with Preseem.
To sync with Preseem, click
then Sync Preseem Packages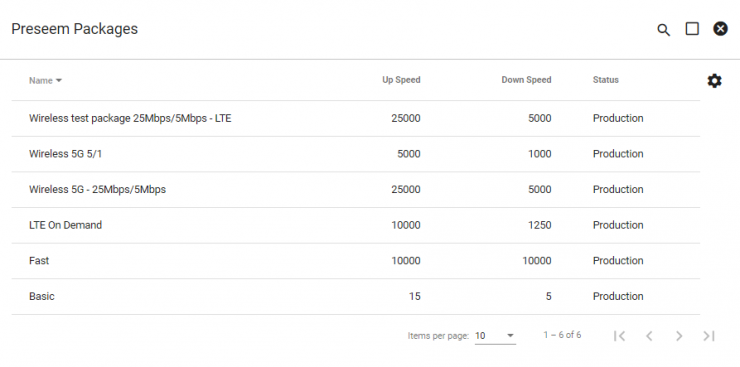 ---
---
Click on a package to view more information. Click the Packages tab to view the associated Service Package within Vision. Click EDIT to make changes.

---
Here you can edit the Name and change the Status. If the package was created within Vision you may also edit the speeds. Click the Packages tab to change associated Service Packages.

Click the Package drop down to choose a Service Package. Click
to add the package or

to remove a package.

---
To add a new package, click
then Add Preseem Package. Add a name, upspeed, downspeed, and status. Then click CONTINUE.

Now choose packages using the drop down menu. When finished, click ADD PRESEEM PACKAGE.