Dashboard
---
The Vision Dashboard serves as your homepage and can display cards with a variety of data depending on your preferred settings.
TIP: Create a new Dashboard card based off of a Report under Operations.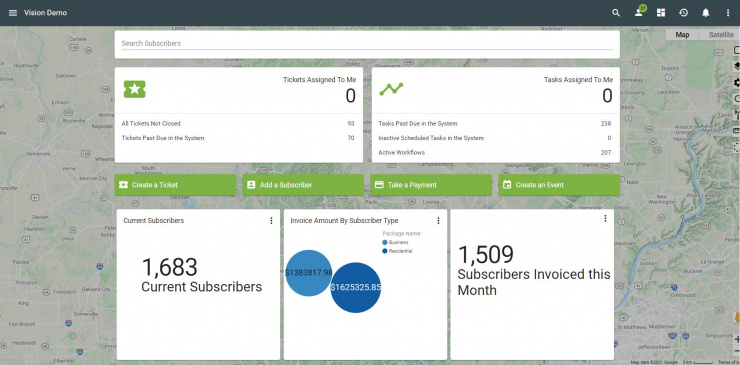 ---
To add a dashboard card or modify existing cards, click on the overflow menu icon
in the upper righthand corner and select USER SETTINGS.

Select the specific Dashboard cards that you want to display on your Vision Dashboard. Click SAVE DASHBOARD CARD ORDER to finalize any changes in card order.
Click and drag the Dashboard card titles under Order Activated Dashboards to make changes to the display order of Dashboard cards.
To reset your Dashboard, select RESET under the Dashboard card options. To deselect all dashboard cars, click SELECT NONE (or SELECT ALL if you would like to select all of the card options).

The available cards will change based off of the user's permissions and groups. Not all users or groups will have access to all Dashboard cards.
Visit the Authorization page to make changes to user permissions.

If you do not see your Dashboard cards on your homepage, click on the overflow menu
and select VIEW HOMEPAGE DASHBOARD.
Click SAVE DASHBOARD LAYOUT under the overflow menu
to save the order of the Dashboard cards.

To only view the base map on the homepage, click on the overflow menu
icon and select Reset Homepage.