Projects
---
Projects are containers for multiple Workflows that assist in the completion of large, multi-step processes and projects.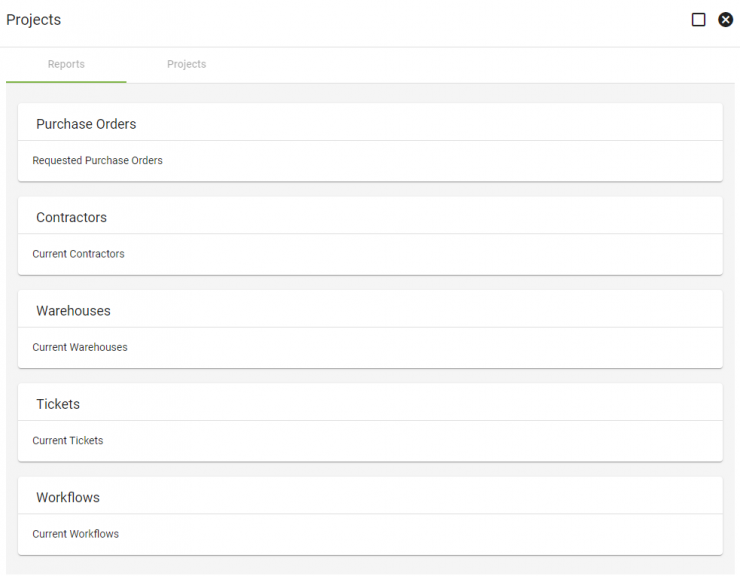 ---
Click on the Reports tab to view available reports for Projects.
The Projects tab lists all projects. The status column shows the stage of completion. You will also find the ID number, name of the project, process owner, and the date it was created.

Click on a line item to view the project and make any additions or changes.