Credits
---
Admin Permission Area
The Credit admin page allows administrators to add, edit, and delete credit types to be used within Vision. Credits can be an ongoing discount or a one-time refund or a temporary promotional price rate. Here you can sort through credit types using the heading row or the tools icon. You can search for a specific credit type or click the floating action button in the lower righthand corner to add a new credit type.
TIP: To help track the true costs of credits, it is important for providers to always charge the full price for a service or item and then apply a credit that is tied to the service or item instead of charging a lower rate.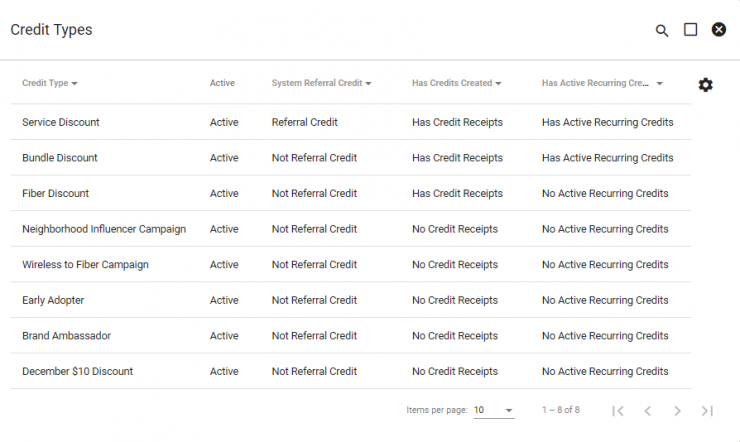 ---
---
Click on a Credit Type to view attributes. Credit Types that are currently in use cannot be deleted or edited.

---
If a Credit Type has not been used, click EDIT in the lower right to make changes or delete the Credit Type. Here you can change the name of the Credit Type or change it to inactive.

---
Click
on the Credit Types page. Enter a name, then click ADD.