Email Templates
---
Admin Permission Area
The Email Templates section within Admin Utilities allows the administrator to create and edit the Support Emails sent to your subscribers. Emails can be designed using our text editor to allows for rich formatting including the use of images and videos.
Templates make it easy for support employees to respond quickly to customers with a consistent and unified message.
Templates can be filtered and sorted to display the Template Name, Subject, Message, and Category. You can subcategorize Support Email Templates into the category of Ticket, Network Event, or Marketing Campaigns.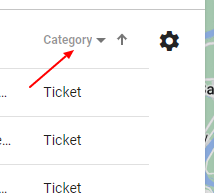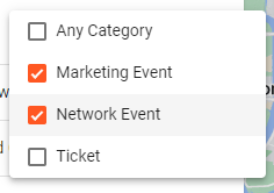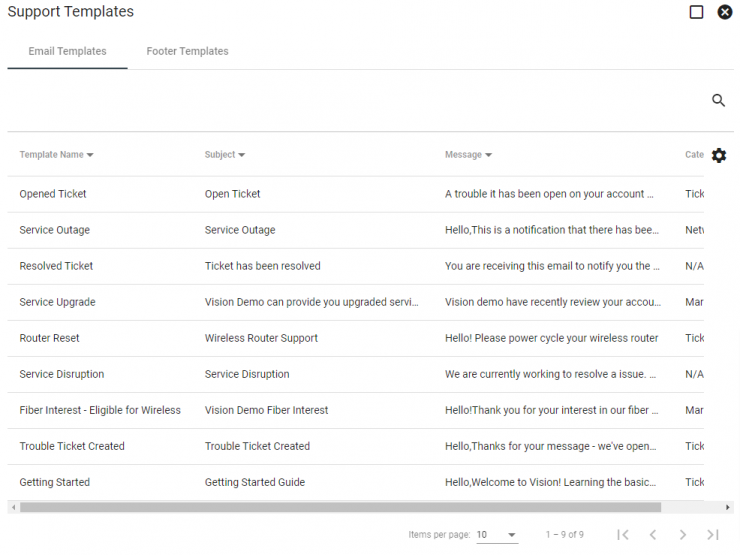 ---
---
Click on a template to view the category, subject, and message.
Click EDIT to make changes.

---
---
Each Email Template can be edited by its name, category, subject line, and message. Use the text editor to style and format your email. When finished, click SAVE CHANGES.



An email template to be sent to subscriber's who are interested in a fiber connection and eligible for a wireless connection
---
---
To create a new Email Template, click the Floating Action Button
in the bottom right-hand corner of the Support Templates page. Next you need to enter a template name and category. The category can be a ticket, a network event, or a marketing event.Then enter a subject line and a message using the text editor. You can also add basic dynamic variables to the templates, by typing the #. Then select the variable you want, for example subscriber's first name. You can choose to enable the footer or not. When finished, click ADD TEMPLATE.


---
---
Select the Footer Templates tab to view all. Click on a template name to view more details of the footer template. You can view the template name, category, and footer message.

---
---
Select EDIT to start editing.

You can edit the footer message using the text editor. When finished, click SAVE CHANGES.