Tickets
---
The Tickets section within Operations allows you to build useful Reports around everything involving Tickets.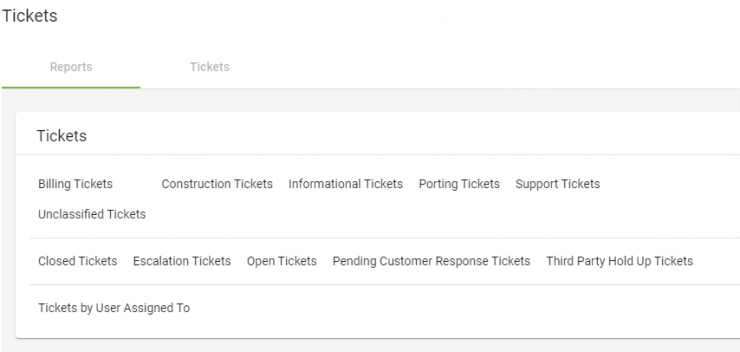 Reports
---
On this tab you'll see some useful types of reports that you can quickly build. Click on a report to bring up the Report Builder. You can quickly choose dates using the buttons on the left. Fill out the necessary information then click CREATE REPORT.

Once the Report is built you'll have the option to create a Dashboard card or download as an HTML or CSV.
Tickets
---
On this tab you can view tickets in a table or card view. There are some useful ways to sort tickets. You can quickly sort by, priority, ticket ID, open or closed, cateogory, or description to name a few.