Workflows
---
The Workflows page within Operations is where management keeps track of completed Workflows or those in process. You can also view productivity by user in the Task Logs.
Click a report to bring up the Report Builder.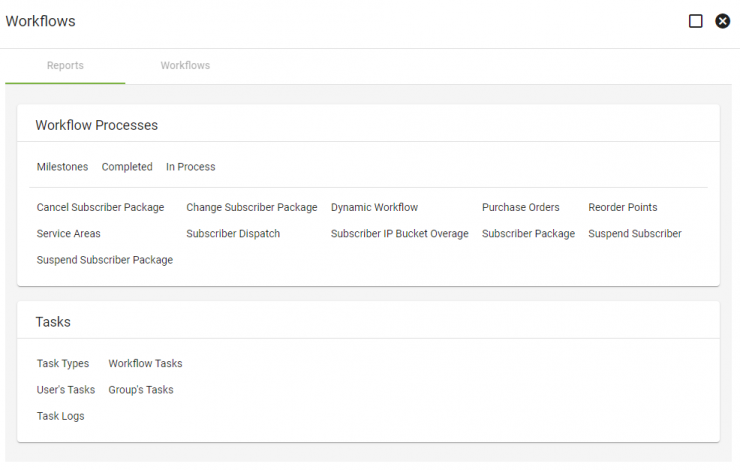 ---
Limit the results of the report using the information below. When finished, click CREATE REPORT.

Once the report is built you'll have the option to create a Dashboard card or download as an HTML or CSV.

Here you can view workflow productivity by user. Fill out the information below then click CREATE REPORT.

Click a day to view when tasks were completed and by which user. At the bottom you'll see a summary of users and tasks in this date range.

Here you can view all Workflows in process or already completed. Click on a Workflow to be taken to the Workflow Processes page.