Billing - Reports
---
Billing Reports are divided into Payments/Credits, Invoices and Taxes, Fees & Surcharges.
Click on a Report to bring up the Report Builder.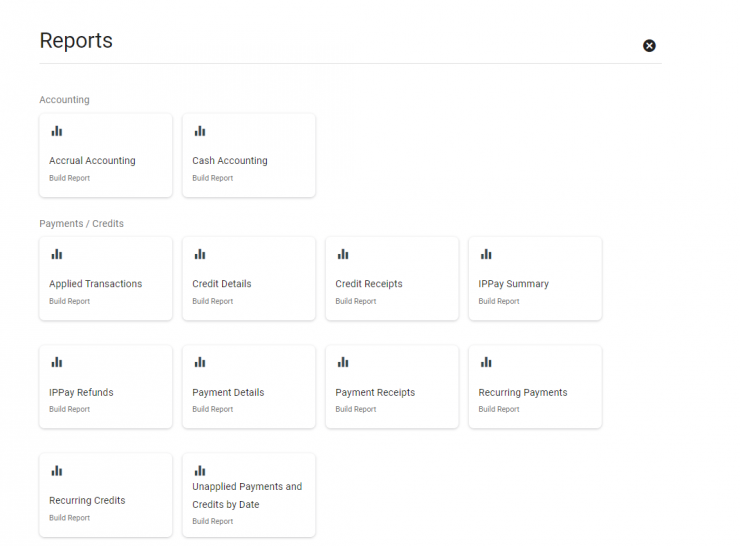 ---
Click on a report type to compile a report or create a dashboard report card.


The Report Builder will require different information based on the Report. For instance this Payment Receipts Report will pull all receipts for business subscribers for the previous month. When ready to build the report, click ADD REPORT.

Click
to add a chart to the Report. In the bottom right you can add the Report to your dashboard and download the Report in a variety of file types.

The invoiced taxes and surcharges report displays a taxable revenue column.