Subscriber - Calendar
---
The Calendar within the Subscriber Account Page shows events specific to this particular Subscriber. This calendar functions similar to the company wide Calendar.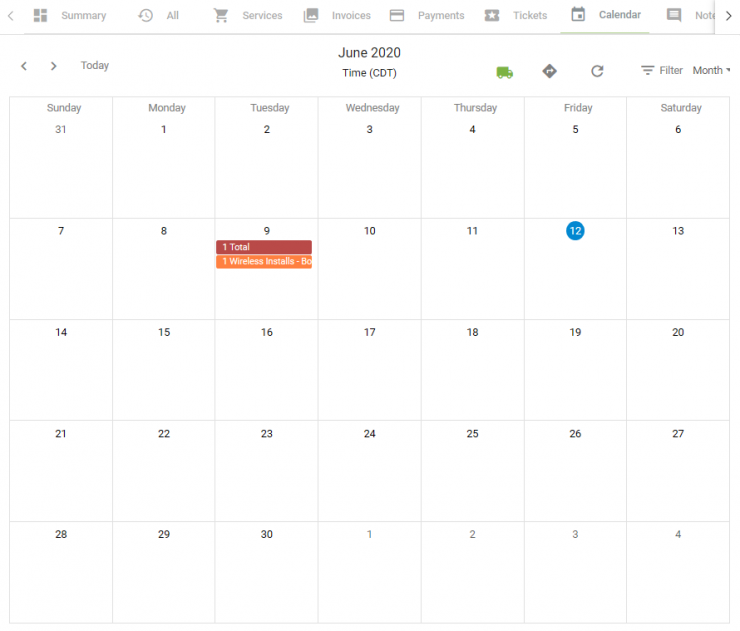 ---
Click on an event to view more information.
In the upper right you have the ability to:
View/Add Notes
View Dynamic Workflow (unavailable if event is already tied to a Workflow)
View/Add Attachments
View Directions/Drive Time
Below this you'll see the start/end date, title, assignments, Location, Subscriber, and associated Workflow.