Subscriber - Summary
---
The Subscriber's Summary page may be customized with various Cards that contain information related to this Subscriber.
Each user is able to rearrange the Cards site-wide to allow for quick and reliable access to the most relevant information based on the tasks at hand.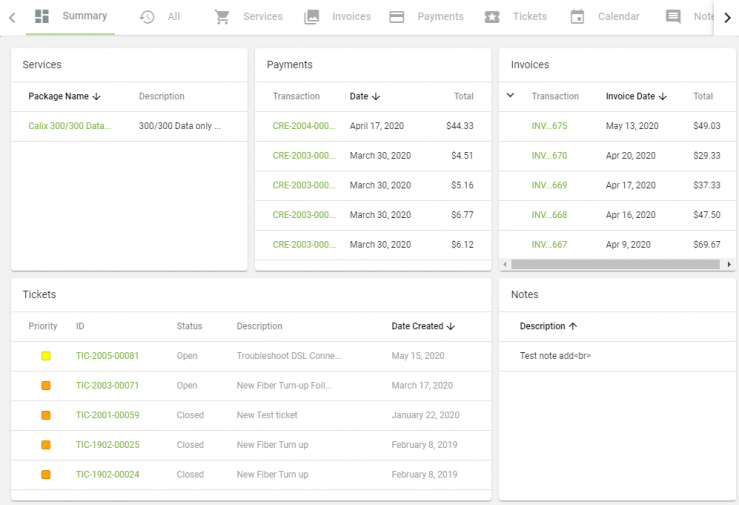 ---
Click
to change which cards are displayed when viewing the Summary tab of any subscriber account. (Upper right of the Subscriber Account Page).

Choose different cards using the Select Summary Cards drop down menu. And hit NEXT.
Then, change the placement of the cards by clicking and dragging them into your desired order.

Click
on a card to change its size. When finished click DISPLAY CHANGES.


At the bottom right of the tool, click SAVE CHANGES once the cards are set up with the desired size and order.
The Summary tab will now reflect the new set up on any subscriber account. Individual users can adjust in the future as needed.