Credits
---
Credits are applied to a specific Service on a Subscriber's account. Credits can be an ongoing discount, a one-time refund or a temporary promotional price.
Rather than just charging a lower rate, it's important to always charge the full price of a service or item and then apply a credit tied to that service or item. This helps to keep track of the true cost of credits in the system.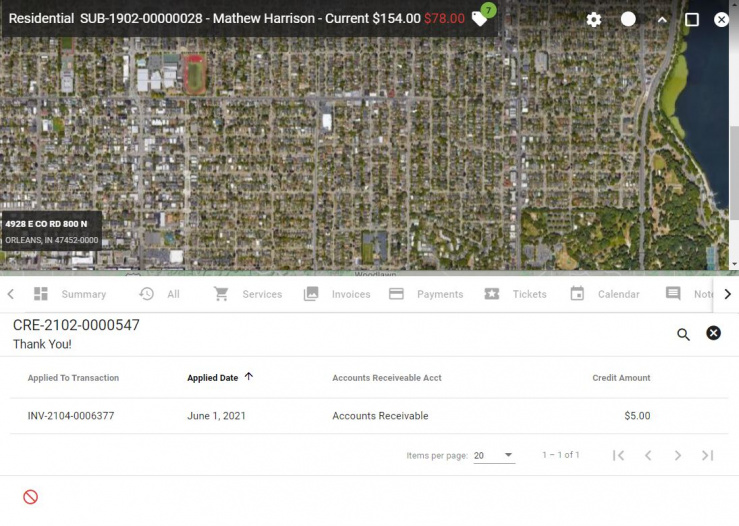 ---
---
Click on a transaction labeled CRE (credit) under payments to view the Credit details.
To void a Credit, select the
next to the applicable Credit.

View the Invoice that the Credit was applied to, as well as the applied date and Credit amount.
Click on the Invoice to view more details about the transaction.

Select the
button in the lower lefthand corner to unapply the Credit.

---
To add a new Credit, click the
and then select the Add Payment button
.
From the "Select Payment" dropdown, choose Credit as the payment type.
Choose the appropriate Credit type from the dropdown menu. To make changes to each Credit type, including creating a recurring Credit or changing the Credit amount, visit the Credits section under Admin Utilities.
Toggle the
button to create an Automatic Recurring Credit (optional), then select ADD CREDIT.

Change the terms of the recurring Credit, like the start/end date and when the Credit repeats.